HELP US!
To contribute to the Dzogchen Today! project is to allow our world to receive the benefits of this tradition today
DONATE
Every project needs resources to flourish. Give so that this unique project can bear full fruit in a world that certainly needs it, now more than ever.
BECOME A MEMBER
The Dzogchen tradition is a treasure trove of knowledge about the mind and the world. Become a member and discover what treasures are within you!
BECOME A PARTNER
The Dzogchen Today! project already collaborates with a number of long-standing partners with the same vision. Do you want to join them?
JOIN
You strongly believe Dzogchen can be a force of good for this world? You can join our Team or check how to contribute to the project.
HOME FOR THE DZOGCHEN TODAY! PROJECT
The fastest and most important investment must be made on the site of La Sauveté, place that will host many activities of Dzogchen Today! The donations are destined to La Galave, our privileged partner who takes care of the management of the place.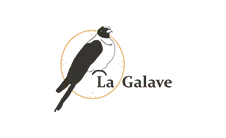 The practice and conference spaces will be fully developed to accommodate a sufficient number of people while respecting the existing architecture.
Public Spaces
Completed on September 9, 2027
Natural spaces designed to accommodate meditation, relaxation and contemplation, while promoting the harmony of the biosphere.
Natural Spaces
Completed on September 11, 2025
A sufficient number of retreat cottages, away from the agitation with private garden and quiet, to accommodate medium to long individual retreats.
Retreat Spaces
Completed on September 9, 2027
5 years from now to complete the main project
BECOME A MEMBER
To learn and immerse yourself completely in the path of Dzogchen, Dzogchen Today! offers you to join its Academy.
A great number of supports and resources are available to learn and journey in the best possible conditions at the present time.
BECOME A PARTNER
Our perspective: the great traditions of humanity at the service of personal and common good today.
We believe that walking together, regardless of the traditions or beliefs we follow, makes us stronger.
Would you like to collaborate with us? Do not hesitate to contact us!
BECOME A TEAM MEMBER
The fields of activity of the Dzogchen Today! project are numerous and require skills in a large number of areas: communication, fundraising, landscaping, management of internet platform and multimedia content, administrative and financial management, etc.
If you are interested in being part of this great adventure, do not hesitate, join us!
IT IS YOUR TURN!
Dzogchen is not about withdrawing from the world forever to stop suffering. It is rather to make the sufferings of the world the way to the peace. In this tradition, it is by doing, by experimenting that we really meet ourselves.
It is your turn to make this unique encounter!
In this article, The Dzogchen Hero – 2, Johanne continues the exploration of the journey and how the hero turns to become a Friend of Good.
read more
Contact Us
Would you like to donate, become a member, a partner, be part of the team, or do you have a question? Do not hesitate to write to us.