Team
Dzogchen Today! Project
The Dzogchen Today! Team
The Dzogchen Today! project team is fully dedicated to the success of the three pillars of the project: preserving, adapting and sharing the Dzogchen tradition today.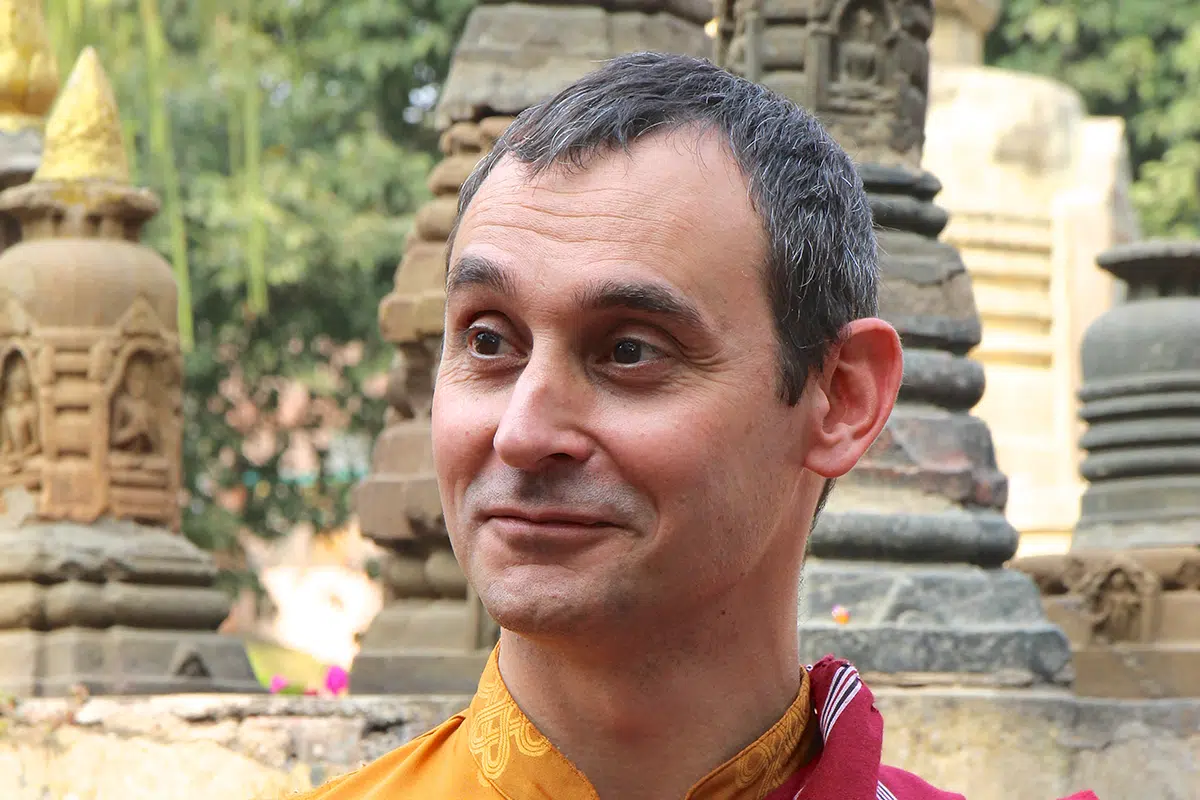 Mila Khyentse
Dzogchen Today! project initiator & supervisor
Mila Khyentse has been practicing Tibetan Buddhism and Dzogchen for over 30 years. A former Tibetologist and teacher-researcher at the Sorbonne and Paris Dauphine Universities, he has devoted himself for the past twenty years to adapting and disseminating Buddhism and Dzogchen in the West, while also continuing to teach it in Asia where he has lived and received a certain number of lineages of teachings which he has put into practice in numerous solitary retreats. His root teacher was Lobsang Dargye Rinpoche, aka Alags Chorten, a great Dzogchen master from the Amdo region in eastern Tibet. Mila Khyentse is the current holder of his lineage. He strives to make the tradition of Tibetan Buddhism and Dzogchen accessible to today's thinking and needs in the West and Asia. He is also the leader of the Dzogchen Today! project, which aims at preserving, adapting and transmitting the thousand-year-old traditions of Dzogchen in the West and in the world.
Johanne Bernard
Communication, Publication & Fundraising
Interested since ever in the functioning of the mind and the question of spirituality, Johanne met the path of Tibetan Buddhism and Dzogchen in 2011. Following in the footsteps of her master Mila Khyentse Rinpoche and his master, Alags Chorten, she now practices it daily, alternating between activity and isolated retreats, in France or abroad. As a film scriptwriter and book author, Johanne attaches particular importance to transmission in all its forms, both traditional and modern, and has supported the Dzogchen Today! project since its inception. She co-authored with Laurent Dupeyrat the meditation book "J'ai rendez-vous avec le vent le soleil et la lune" published by Editions de La Martinière, and translated into English under the title "Meditation for Kids: How to Clear Your Head and Calm Your Mind" published by Shambhala Editions.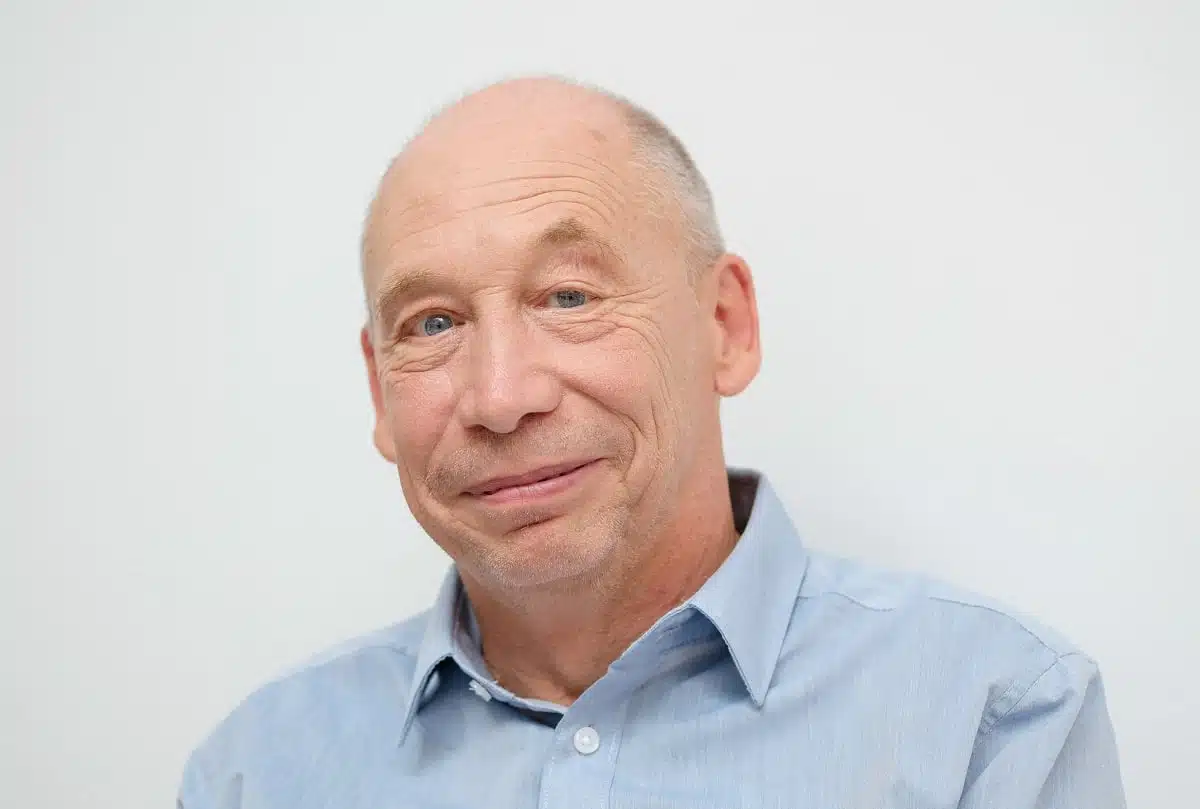 Philippe Cornu
Publication, Translation & Training
Philippe began studying Tibetan at the age of 18. He first graduated in pharmacy and then defended a PhD. in ethnology and anthropology of religions in Paris. He is the French translator of several Tibetan works such as those of great Dzogchen masters of the past like Padmasambhava and Longchenpa, and of the famous Tibetan Book of the Dead and wrote many other books. He taught at INALCO for more than 20 years. Since 2011, he is teaching Buddhism, Hinduism and history of religions at the Catholic University of Louvain. He is the president of the Khyentse Wangpo Institute and of the Institute of Buddhist Studies (Paris). Particularly interested in Dzogchen, he has followed the teachings of Chögyal Namkhai Norbu, Sogyal Rinpoche and those of Yongzin Tenzin Namdak of the Yungdrung Bön. He is now deeply involved in the Dzogchen Today! project, of which he is (among other activities) head of the translation group.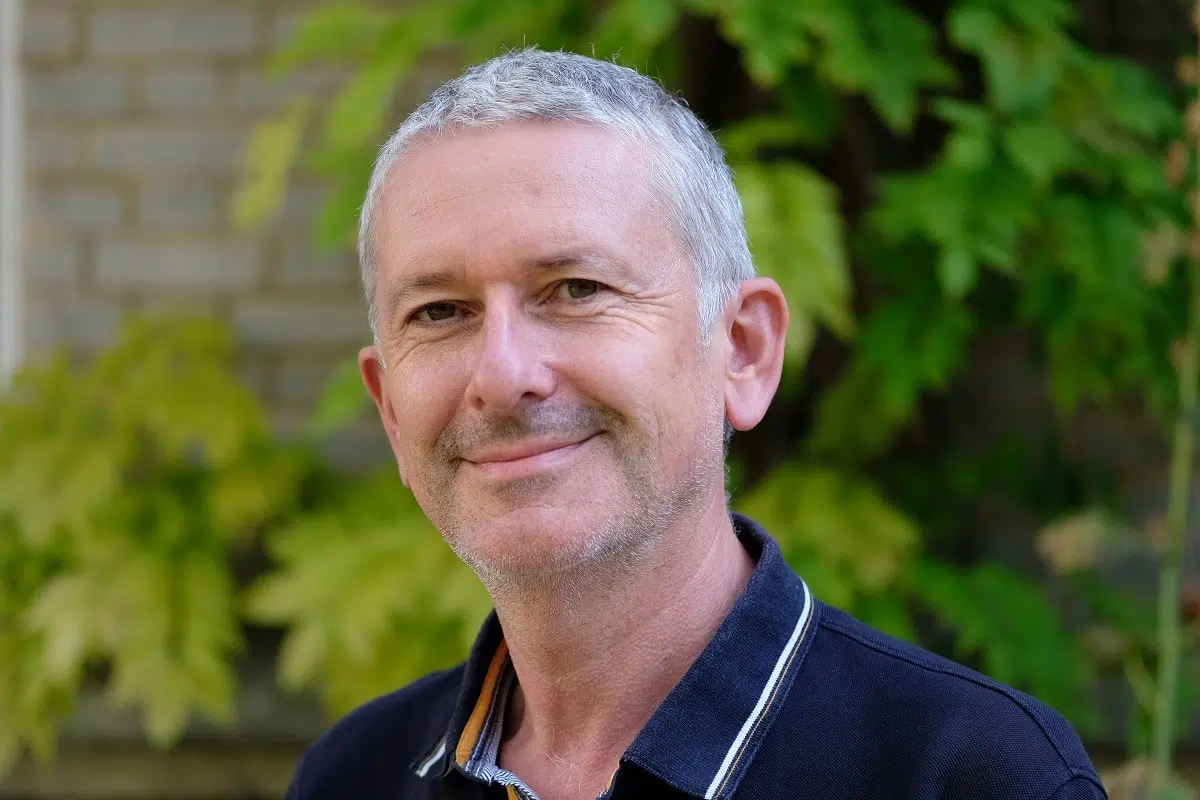 Damien Brohon
Training, Translation & Publication
Damien is an artist, a teacher and an author. He has been studying and practising Dharma for 30 years in the Kagyü, Nyingma and Bön lineages, and has followed courses at the Institut National des Langues Orientales, Collège International de Philosophie, École Pratique des Hautes Études and Khyentse Wangpo Institute. As a teacher, Damien's main focus is on Buddhist philosophy. He has taught on this subject for many years in courses, weekends and retreats in French-speaking countries in different settings. He also gives conferences on 'Art and spirituality'. He is the author of Au travers du visible (at the editions Vues de l'esprit) a book on the contemplative dimension of the vision.
Maréva Bernard
Management, Site Management & Fundraising
Maréva met Dzogchen and her root master at the same time in 2011 with no previous baggage. Since then she has heartily engaged herself in this tradition, alterning attending teachings, doing short retreats and daily life. She has worked as a project manager in urban planning and public investment. She enjoys travelling, especially in the Himalayas, and taking pictures. She is involved in La Sauveté since 2012 for its development and management and totally jumped into Dzogchen Today! project as a whole. She is convinced of its benefit for all, especially in the present time.
Nils Derboule
Management, Site Management & Publication
Nils is a global engineer and project manager who has been working for a social housing company since several years. He met Dzogchen and Tibetan Buddhism in the form of his root master, a lineage holder of these traditions, and jumped into it without hesitation more than ten years ago. Since then he has studied Buddhism and Dzogchen philosophies and put them into practice, on a daily basis and during short retreats, while being active with his job. As a kind of globetrotter, he spent several weeks and months in the Himalayas and India along with his life partner, catching a glimpse of the Tibetan culture and their inhabitants. He is involved in several projects, and he is heartily impressed by Dzogchen and convinced in its potential to bring peace, joy, intimate and profound knowledge… as well as the essential necessity to adapt this tradition to the Western way of thinking, while preserving its heart essence.
Our Team
is completely dedicated to the Dzogchen Today! project and has only one objective: that it can be beneficial to the largest number of people.
Whether it is by teaching, welcoming you on the site of La Sauveté, creating events, content on the platform and member spaces or by any other means, the Dzogchen Today! team has only one desire: to share their own experience of Dzogchen with you!
Want to Join?
We need you!
If you are interested in the project, if the diffusion of Dzogchen is important to you, and whatever your skills, contact us so that we can exchange on the current and future needs of the project.
Tania Nicolet
Management, Site Management & Communication
Tania grew up close to nature, between lake and mountains. Fan of wide-open spaces and adventurous at heart, Tania has always been in search of freedom and thrills. At the end of the 2000's, she started her greatest adventure during a lightning encounter with Dzogchen. She is therefore fully committed to this path. She followed, studied and practiced many Buddhist and Dzogchen teachings. Tania worked in the tourism industry, then in the legal environment. Now graduated in accounting and with a background in project management, she puts her professional skills at the service of various Dharma-related projects. She was involved for many years in inter-tradition meetings and then joined the management team of La Sauveté. Tania is also involved in the aspect of end-of-life support. Trying to put into practice and make Dzogchen shine in all aspects of daily life, it is quite naturally that she participated in the implementation of this wonderful project that is Dzogchen Today!
Stéphane Losey
Site Management & Communication
Originally from Switzerland, Stéphane holds a diploma from a University of Social Work in Fribourg and a postgraduate degree in management from a University of Management of Fribourg. For more than thirty years, he has specialized in the accompaniment of families and socio-professional integration in the business, medical, legal and social fields. In this context, he has been active in the development and management of various projects. For the past few years, Stéphane has been very involved in actions related to the preparation and accompaniment at the end of life. On the associative level, he has been very involved in promoting inter-traditional dialogue. These encounters have deeply convinced him of the universality of spiritual messages, whatever the form of the teaching. He then naturally turned to Dzogchen and has been following the teachings of Mila Khyentse Rinpoche for over 10 years. He has also been enrolled for several years in a course of in-depth study of traditional Buddhism and Dzogchen. Currently retired, he has settled in La Sauveté in a permanent way since 2021 to support its development, welcome retreatants and manage the stewardship of the place.
Carine Benoit
Communication & Landscape
Carine studied clinical psychology at the University of Geneva and holds a post-graduate degree in systemic orientation. She then specialized in the accompaniment of people suffering from addiction and trauma and is currently working as a psychologist-psychotherapist FSP in two institutions in the French speaking part of Switzerland. In 2010 she was impacted by Dzogchen and Tibetan Buddhism during a conference with an authentic lineage holder. She felt concerned by the constant adaptation of these ancestral
knowledges
in the current life, allowing a meaningful existence and deepening self-knowledge. Since then, she has been engaged in the study and practice of Buddhism and Dzogchen in her daily life, as well as participating at various projects including La Sauveté and DZT! In her work with mentally ill patients and with caregivers who find themselves exposed to burn-out and mental overload, she realized that meditation practice and concentration techniques are applicable in any situation and so beneficial in developing clarity, balance and joy.
Grégoire Langouet
Translation & publication
Gregoire Langouet encountered Dzogchen and Tibetan Buddhism several years ago after studying philosophy and religious sciences – and medicine before that. He taught in high school, while pursuing university studies and other more traditional ones, such as at the Rangjung Yeshe Institute (Nepal) where he began to learn the Tibetan language. He received teachings from masters of the Nyingma-Dzogchen lineages. He has worked in a collective bookshop in Brussels and co-directs the Vues de l'esprit publishing house, which aims to bring the traditions into dialogue with current research in anthropology and philosophy. Under the direction of Philippe Cornu, he is preparing a doctorate in religious sciences (UCL, Belgium) comparing certain aspects of the Dzogchen tradition with Neoplatonism, Plotinus in particular. All these activities aim at preserving and transmitting the living tradition of the Great Perfection while adapting its forms to our present conditions.
Estelle Mure
Communication & Fundraising
Since childhood, Estelle has been interested in the philosophies and cultures of the world. A poet, singer and musician, she began her university career with a master's degree in ethnomusicology and dance anthropology. Attracted by the Buddhist tradition, she met her root master Mila Khyentse Rinpoche and the Dzogchen in 2011. Since then, she has alternating between retreats and integrating the practice into her daily life.As a fundraising director, she has been using her skills to develop artistic, ecological and solidarity projects for over ten years. In 2021, she launched her platform, Label ECO, in order to promote and bring together the structures and artists she supports on a daily basis. Since 2016, she has been involved in caring on end-of-life people and such related projects. Estelle is convinced that Dzogchen can be a way of societal transformation and this is why she is committed today to the Dzogchen Today! team.
Paul Baffier
Translation & Publication
Paul met the Dzogchen way some years ago. In his youth, he worked as drama writer and stage director. He worked then as care-giver in a home care service. Trained at Inalco in oriental languages (Hindi and Tibetan), he studied buddhism, dzogchen and translation principles at the Khyentse Wangpo Institute (Paris) and the Rangjung Yeshe Institute (Nepal). He received various teachings from different teachers in Europa and in the Himalayas. Mentored by Philippe Cornu, he is now a translator and interpreter from both English and Tibetan to French for Buddhist and Dzogchen teachings. His first book of translation, A Treasury of Blessings, was published at the publishing house L'Astronome. He lived in France, Northern Ireland, and lives currently in Belgium.
The current activities to be developed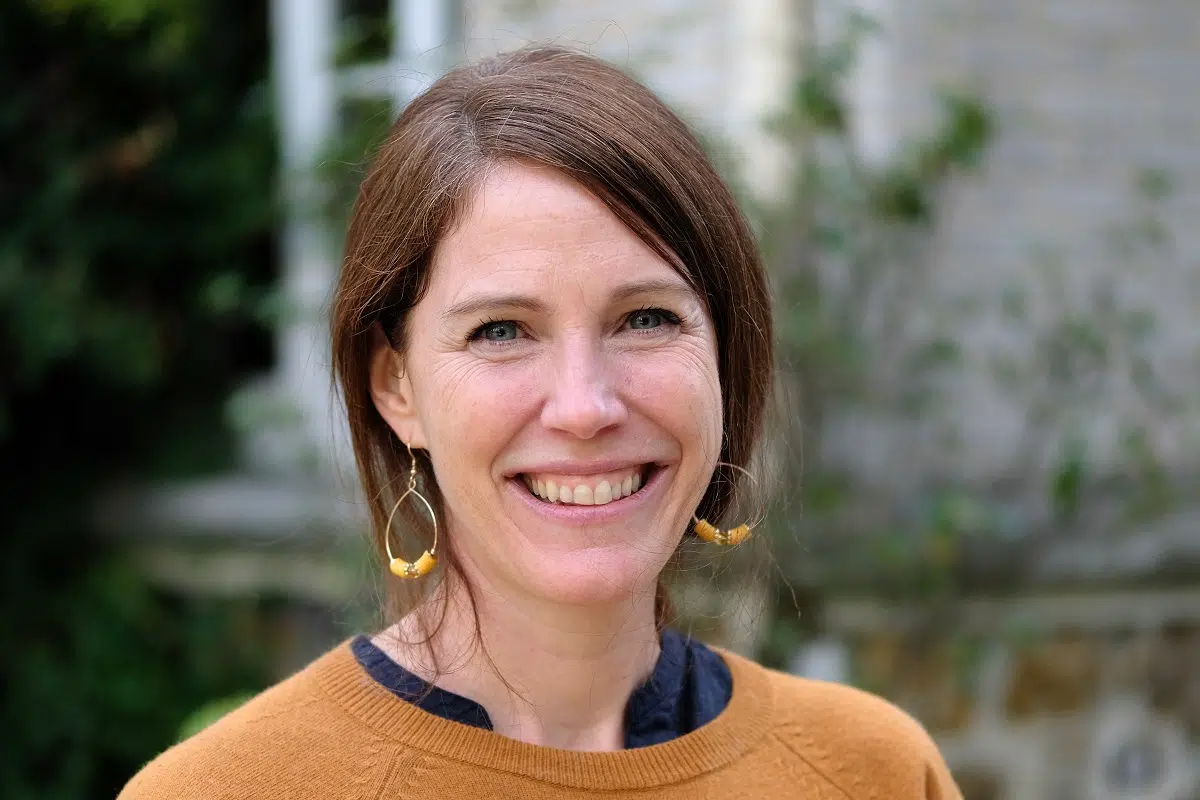 Marie-Laure Audergon
Communication
After a professional career in event management and communication in the cultural sector, Marie-Laure turned to healthcare. Passionate about the relationship between body and mind, she trained in fasciatherapy, which she has been practicing for many years. The encounter with Dzgochèn and her root master will mark a turning point in her life. She then engages in the practice of meditation and undertakes Buddhist and Dzogchen philosophy studies. She integrates it into her everyday life through regular practice and solitary retreats. Dedicated for many years to the organization of teachings and inter-spiritual dialogues, Marie-Laure is committed to making the richness and wisdom of these genuine and alive traditions accessible to a wide audience. In the same spirit, it is with joy and enthusiasm that she participates in the development of the Dzogchen Today! project.
Denis Martin
Management & Landscaping
Always seeking a living spirituality that is adapted to the challenges and realities of modern life, Denis had the joy to enter the path of Dzogchen thanks to the teachings of Mila Khyentse Rinpoche, a Western holder of a Tibetan Dzogchen lineage. As a legal advisor with a specialization in child protection, he has worked for many years in the defense of social and human rights. The new approach of Dzogchen Today! which helps to integrate the spiritual practice into daily life and improve the well-being of humankind, immediately convinced him to engage in this project. Denis also has a postgraduate degree in ecology and environmental sciences and supports the development of the site of La Sauveté seeking the best possible balance between the activities and the preservation of the natural site.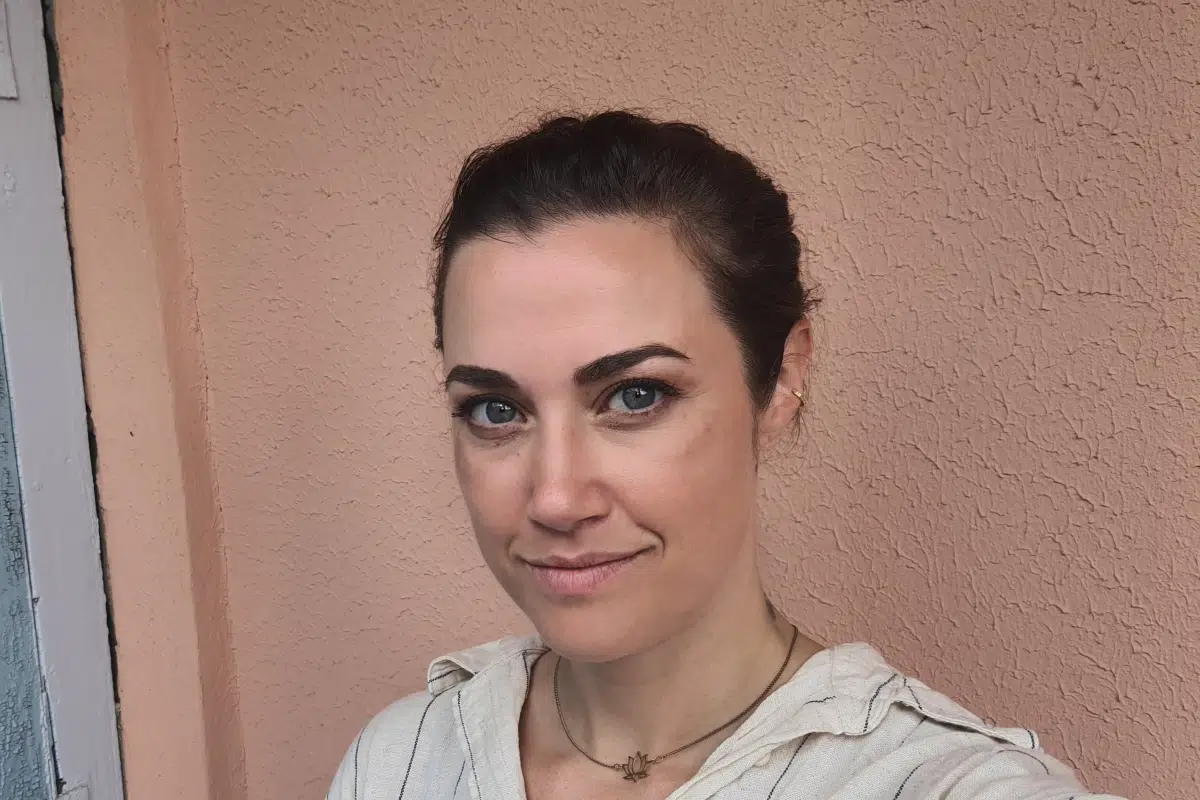 Mélanie Despas
Communication & Site Management
A practitioner of Tibetan Buddhism and Dzogchen for many years, Melanie favors alternating between retreats and integration into daily life. Convinced that the preservation of the great traditions requires their contemporary adaptation, her greatest motivation is to allow everyone to have access to the teachings of her master's lineage and to be able to put them into practice. Whether in her professional or personal activities, she is committed to spreading the benefits of her practice. Trained as a photographer, she has also worked in the medical field. Nowadays, she accompanies her collaborators in the management and development of projects to allow them to concentrate on their activities. Mélanie has been involved in La Sauveté since its creation. She has been contributing to its deployment since then, especially concerning the organization and development of on-site retreats and also through the Dzogchen Today! project.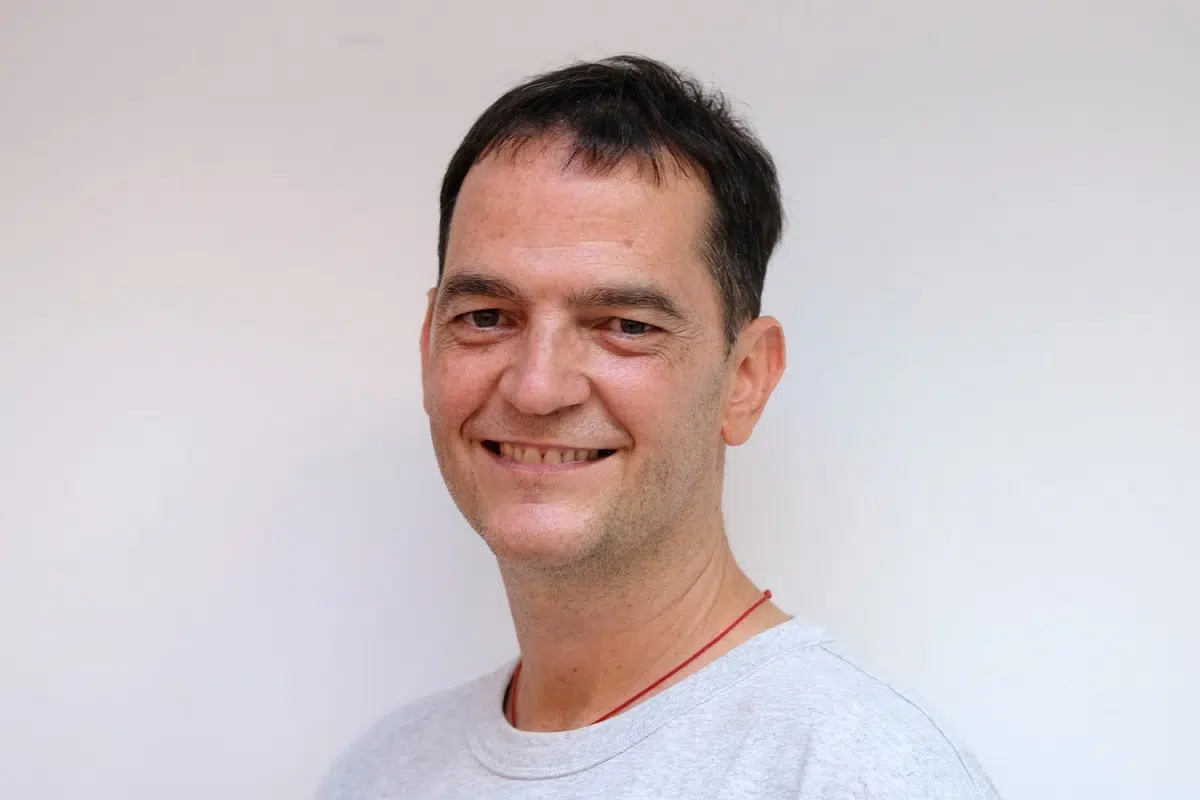 Guillaume André
Communication
Guillaume is a film director and screenwriter, often on the border between fiction and documentary, in France and abroad. A trip to Burma in 2002, his first direct contact with sacred Buddhist sites, marked an important step in his life. But it is in the beginning of the 2010's that he commits himself to the path of Buddhism and Dzogchen following his meeting with his master Mila Khyentse Rinpoche. Since then he practices daily, in retreat as in activity. The questions of transmission, in its traditional and modern forms, are particularly close to his heart. He has been involved in the organization of teachings for several years. Since childhood, Guillaume has had a passion for cinema, its expressive power and its close links with spirituality. Convinced of the immense opportunity that the Dzogchen Today! project represents, he is involved with great joy.
Pierre Rouquette
Site Management & Landscaping
Pierre has been a sports educator with a specialty in judo for thirty years. He has always been intrigued by the complexity of the social and emotional interactions that govern our world. Witness of the societal changes that have disrupted this period, Pierre has never found satisfactory answers to his questions about the functioning of this world. In 2008, he met Mila Khyentse Rinpoche, Buddhism and Dzogchen. The perfect resonance of the proposed path with his own expectations, led him to follow the teaching for all these years. It is thus quite naturally that Pierre integrates the Dzogchen Today! project in order to offer his services, totally convinced of the effectiveness of the proposed methods.
Vincent Fijalkowski
Translation & Publication
Vincent encountered meditation "by chance" during his childhood, but it was in his teens that he began to take a closer interest in it. Eager to learn more about Buddhism, he studied Chinese and Tibetan at the Inalco University (National Institute of Oriental Languages and Civilizations, Paris) and received teachings from masters of the Gelugpa and Dzogchen lineages. After working with migrants, he now works in the field of psychoeducation and also teaches Tibetan, which he continues to study. As a popularizer at heart, convinced of the usefulness of preserving, adapting and transmitting traditions such as Dzogchen, and motivated by the idea of making the teachings and texts more easily accessible to all, he then joined the Dzogchen Today project with joy and enthusiasm!
Join Our Newsletter
Subscribe to receive the Latest News, Updates and Brand New Articles from Dzogchen Today!